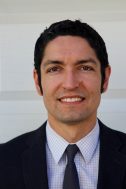 James Gregg
James Gregg founded BetterITS in 2002 with the vision of providing fast, professional, and honest service for businesses. Under his guidance, BetterITS has quickly become a recognized leader in information technology and telecommunications services in New Haven, Stamford and Manhattan.
James brings more than 20 years of hands-on expertise in IT and telecommunications to his role as Principal at BetterITS. His experiences as an independent technology consultant while still a student at University of Connecticut and Yale University led him to found his first company, JGIT in 2001. As a technology consulting company, JGIT focused on providing small-business IT solutions.
Over the years, James has worked with hundreds of clients across many different industries. Every client faces unique challenges and James takes pride in finding solutions tailored to each one's individual needs. From today's basics to tomorrow's cutting edge new technology, James and the BetterITS team of technicians are ready to help.